2017 - New webpages
Deciding between totally killing the webpages and FuckForForest or to reorganize the project and start new. We decided after many month of evaluation. That FuckForForest is still a great project and that we should give it one more try.
After many month, the new webpages was finally ready to get online. A fresh new start of an old idea on a new page.
Until the planet earth and the human race killed it self of and internet is still flowing we will continue trying to keep FFF alive and its idea.
FuckForForest last webpage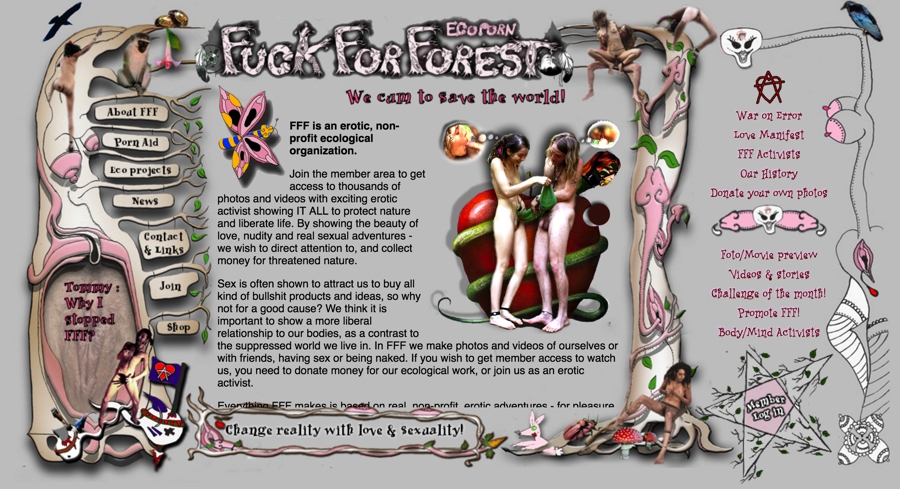 FuckForForest first webpages