Get horny - for world change!
Welcome to FuckForForest - the worlds first true ecophilia and eco porn project. Revealing human nature - since 2004.
Ecophilia; "The intense erotic urge to save nature. Or the feeling of sexual excitement when nature is protected." It could also be those special people - who like to put their cock up holes of trees, or rub their moist vaginas on branches. But that is just the perverts, or?

If you are afraid of hope, or losing it - do not read further!!
Join today! Tomorrow might be too late! Help us protect nature. Enter FFF for some fast and easy comfort - from the corrupted world of values. Join and watch real SEX - as nature created it!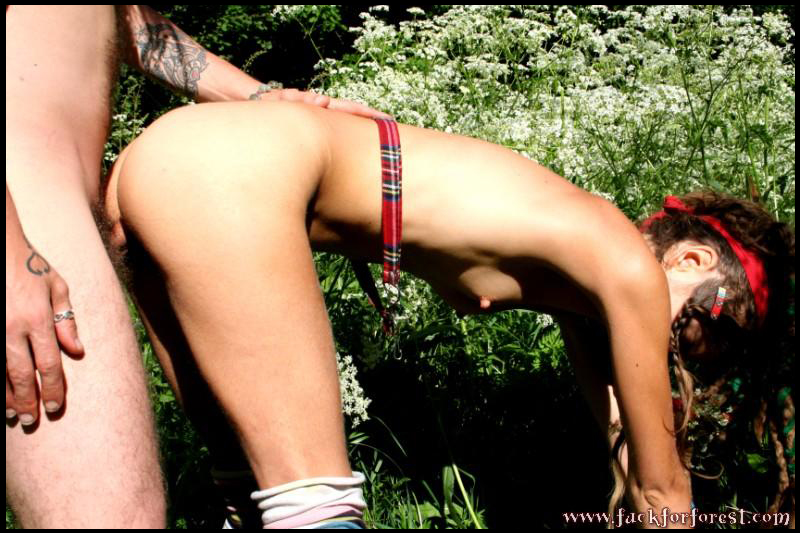 Not convinced?
After running FFF for 15 years, we fear that sex cannot really save the world. But maybe it still can keep us more inspired to give it a try? Even if the world would end tomorrow, I could still get fucked today. And if we love what we do – love can save us? Oh, no…and what was love again?!
The Internet is already full of free porn. So why the fuck should you pay for porn? FuckForForest supports free downloading and sharing on the internet - of videos, movies and software – to challenge the commercial forces that are actively destroying free creative art.
FuckForForest is NOT a commercial erotic website.
FuckForForest is an ecological organization - with a sexy touch. The money you donate to our project - is a donation for us to support nature protection.
The humans on the FuckForForest website are not "actors" paid to do what they do. They are ecological activists and lovers, who really care for nature - not ashamed of showing YOU how nature created them.
So FuckForForest is - ecology and sexual/body liberation. ALL IN ONE! Help us develop, watch us, and be part of the development.
Give FuckForForest a donation! We accept money donations or erotic photos/videos. Both will give you the access to watch us as nature created us - and help FuckForForest to protect nature, The money we collect is used for ecological protection - for a greener and sexier future! See our PROJECTS to see what we did in the past and are working on right now!
Watch all our friends enjoy their nature, their bodies and sexuality. And we would love you to watch us!
Well, only if you are a nature lover.
So if you feel the world needs a green alternative to commercial erotic entertainment – join now! We need YOUR love and support to show the world the real power of true sexuality!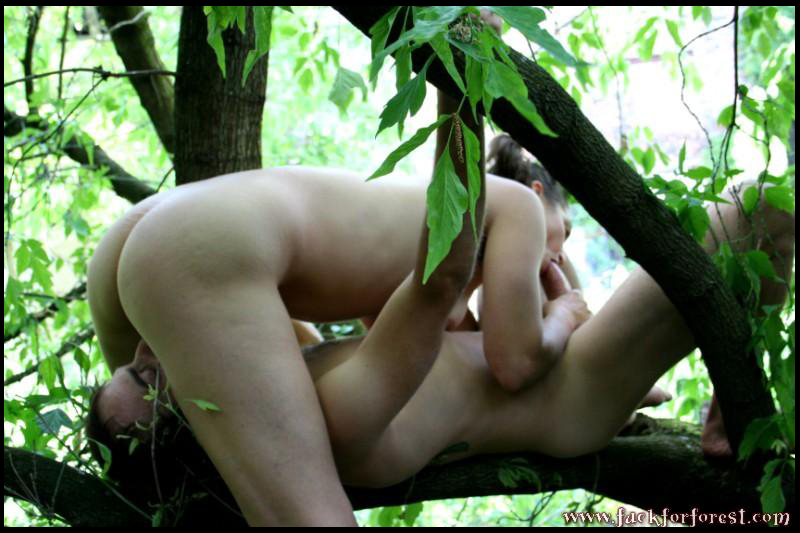 Join now and get access to over 5000 peoples self - expression of their deep instinctive sexual behaviour and activism. Nature is sexy, so stay horny
Return to the WILD LIFE!
How much hotter does it has to get from climate change - before you dare to take your clothes off ?
Is climate change real or not? The fact is - many places in the world do get warmer every year. So what can we do about it, apart from throwing off our clothes and maybe accepting the fact that we are facing extinction - because of human greed, stupidity and corrupted values. If you still have hope in positive change, you can throw off your clothes too for the same reason.
So who is showing their "private parts" on FuckForForest?????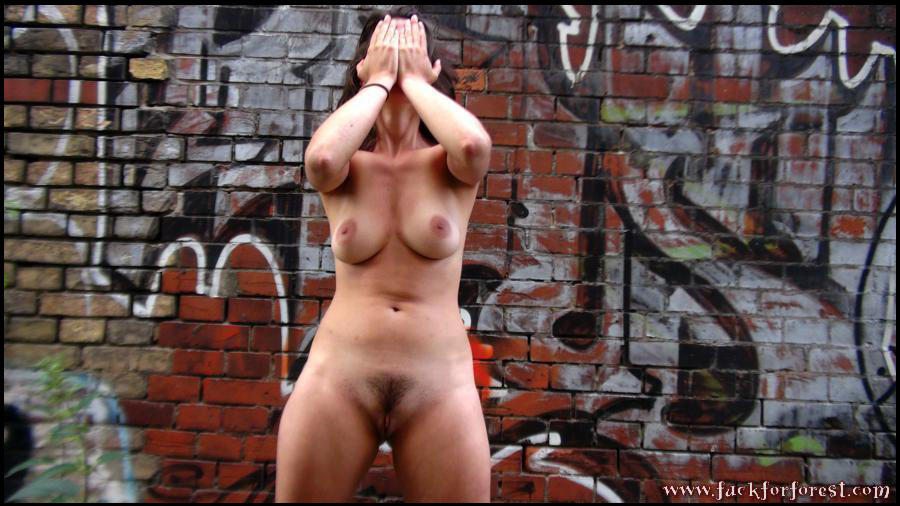 It could be a friend. It could be your girlfriend, your sister, your uncle, or your mother. It could even be your young daughter, who has just turned 18.
FuckForForest has people participating who might never do porn - if not for something really important. So come inside! Have a look for friends and family. Or send your own photos and videos to friends and family and proudly promote a sexy way of ecological and moral change. Everything is possible! Watch real ecologists and nature lovers, showing you ALL to protect nature. We are nature, so what's the fuss?
Why you should NOT support FuckForForest.
- You are afraid of what your mother would say.
- You are studying IT or art and think it could destroy your career.
- You are thinking about changing your girlfriend/boyfriend, and are afraid of not getting understood.
- You regularly get enlightened ideas, that can change your character totally, and you can not any longer stand for your past
- You often let other people talk you into changing your mind about what you used to like.
- You can never stand up for your past, when getting cornered by people judging you.
- You let your new lovers and friends decide what your past should look like.
- You always let the bullies win.
- (list will get updated, stay tuned)
Erotic Activism
Since FuckForForest started in 2004, over 5,000 erotic nature lovers and activists have decided to share their bodies and love - for nature, excitement and freedom. You can too! Don't be shy! Everyone over 18 years of age is welcome to share his or her love. We do not prefer any special body type or sexual orientation. In fact, FuckForForest does not choose people, people choose us. We want to present a great diversity of erotic adventures. BUT you need to be over 18 years of age, and want your photos or videos to be shown on the FuckForForest website. You will receive free access to the FuckForForest member's area, and help us to protect nature. FuckForForest does not want any ownership over any photos or videos where you appear, and will remove them from the website again if you ask us to. But we hope you will want to stay connected - to help liberate life! Let´s enjoy what nature has given us, give back and let love free!
Erotic activism can also be about exploring our sexual borders and challenging our time´s sexual morals. There are many ways to get attention for both ecology and sexual suppression, or any other subject you wish to sexpress. So be creative - remove your shame, and pimp your karma!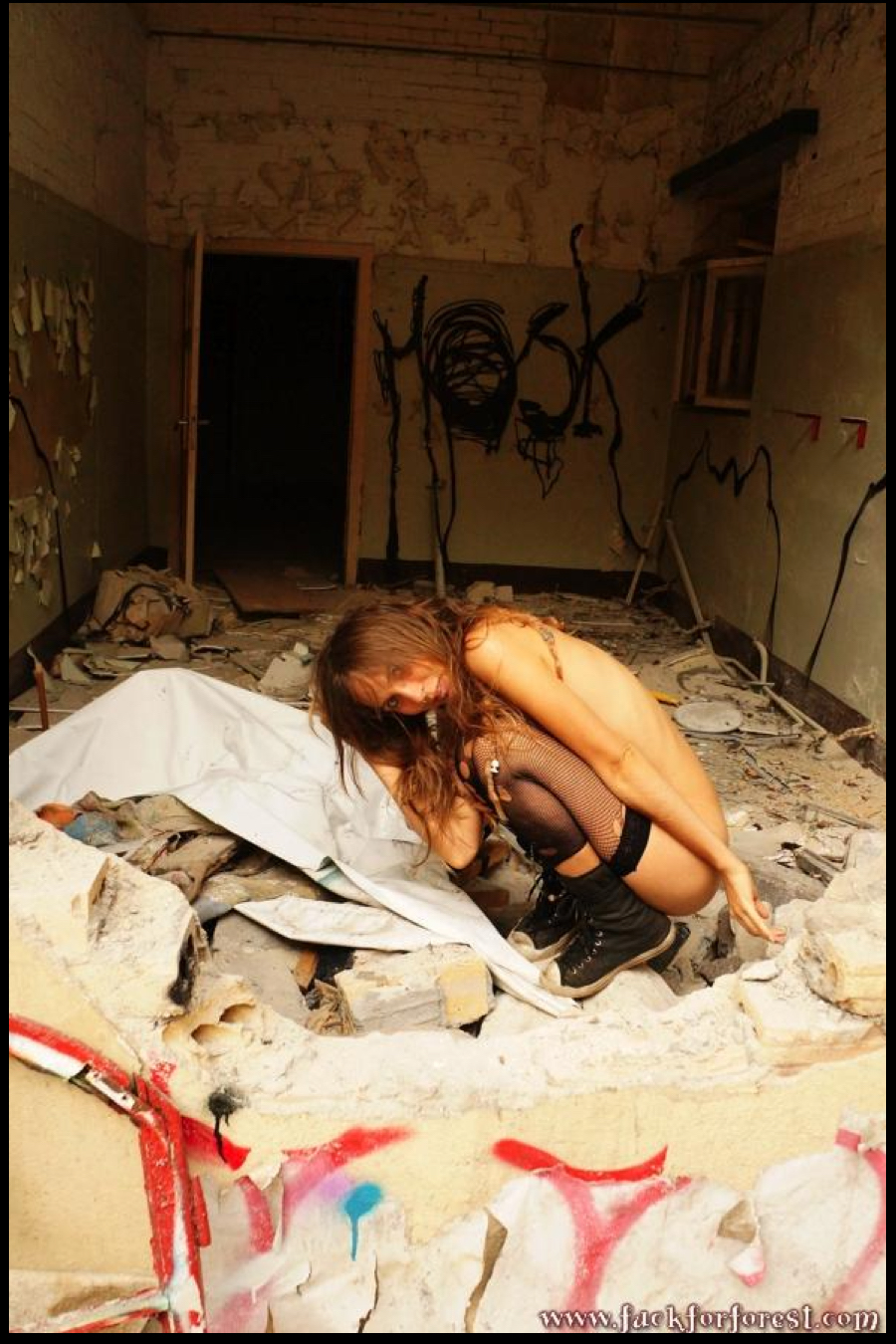 We also welcome volunteer contributions from any nature lover, artists and musicians who have exciting ideas or contributions.