Every one are welcome to become a activist on FuckForForest.com
FuckForForest have no sexual restrictions.
The only rules to follow are:
Every one on the photos have to be over 18 years old and every one on the photos have to agree on having the photos on FuckForForest.com
Since FuckForForest started in 2004, over 5,000 erotic nature lovers and activists have decided to share their bodies and love - for nature, excitement and freedom. You can too! Don't be shy! Everyone over 18 years of age is welcome to share his or her love. We do not prefer any special body type or sexual orientation. In fact, FuckForForest does not choose people, people choose us. We want to present a great diversity of erotic adventures. BUT you need to be over 18 years of age, and want your photos or videos to be shown on the FuckForForest website. You will receive free access to the FuckForForest member's area, and help us to protect nature. FuckForForest does not want any ownership over any photos or videos where you appear, and will remove them from the website again if you ask us to. But we hope you will want to stay connected - to help liberate life! Let´s enjoy what nature has given us, give back and let love free!

You have decided that you are ready to become a sexy FuckForForest activist and donate your photos to fuckforforest.com.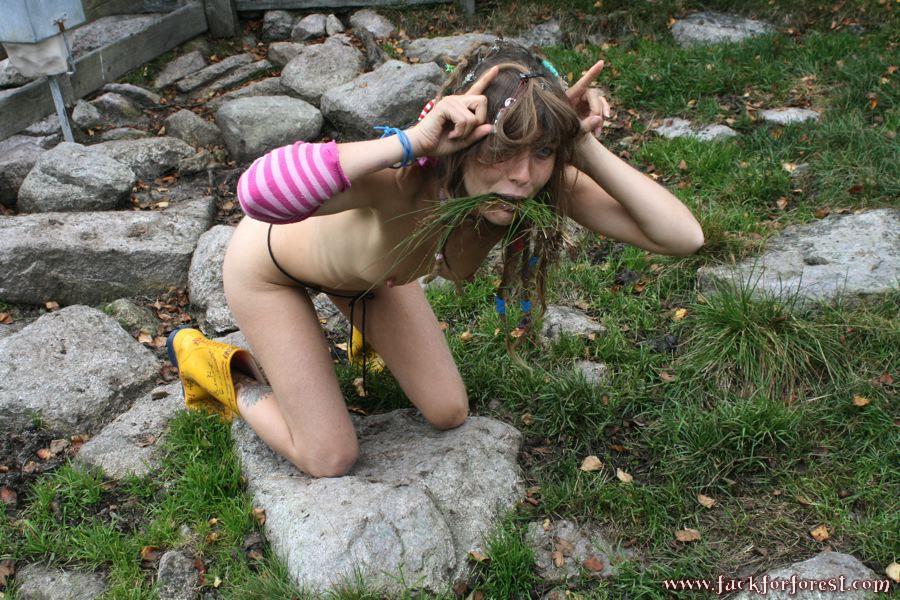 We have now two option for you.
You can donate your own sexy photos or videos, one time. Get your free password to FuckForForest and be happy for your contribution making FuckForForest more interesting.
OR
You can become more active and have your profile on FuckForForest and a own log in account. From where you can write your own blogs and post photos and videos directly to FuckForForest member pages. This needs a bit more of dedication and creativity.
What you need to get before you can donate your first photos are following:
1 copy from your identity card (so we know you are over 18)
1 photo from you holding up the identity card and a paper saying, I donate my photos to FuckForForest
When you have all this you can send it to leona@moralprod.com and she will help you get started.
We need this to be sure that you are over 18 and it is really your photos.